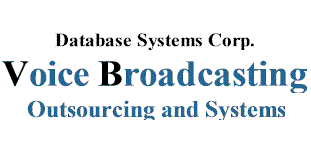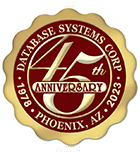 Contact Form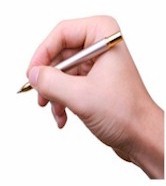 Database Systems Corp. (DSC) is a leading provider of call center solutions including computer telephony integration products, hosted voice broadcasting, interactive voice response systems, and call processing software and phone systems.

For immediate contact, please call us at our Phoenix headquarters at 602-265-5968.
Our office hours there are 8:00AM to 5:00PM Mountain Standard Time. We will provide you with any additional information you may require including a price quotation.


Register Online And Save!
If you wish to use our voice broadcasting phone services, DSC is pleased to offer significant discounts when you use our Online Registration Form. This is a quick and easy way to create an online account and manage your voice broadcasting campaigns.


Start Calling In Just Minutes!. Using our new online signup lets you get started immediately with your calling campaign. Simply create an account and agree to our standard terms and conditions. Then download your list of phone numbers and record a message. We accept major credit cards and for as little as $25, you can begin calling. Its that simple!

If you have any questions, please call us at 602-265-5968.
---
FTC Regulations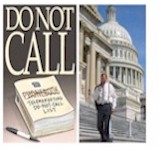 The FTC (Federal Trade Commission) has developed more stringent rules when it comes to sending recorded voice messages to individuals and answering machines. Please review these regulations (particularly relating to commercial voice broadcasting) when considering the use of any automated call broadcast service.

DSC provides a summary of these rules and describes its Opt Out capabilities that satisfy these FTC requirements.

Please take a moment to fill out this contact form prior to calling. Using this information our representatives can better serve you. Please describe your application as thoroughly as possibly and a DSC representative will respond to your call or contact you shortly to discuss how we can help you meet your objectives.


Please Provide Your Contact Information
| | |
| --- | --- |
| Telephone | 602-265-5968 (ext. 6) |
| | |
| FAX | 602-264-6724 |
| | |
| Mail | Database Systems Corp. |
| | P.O Box 11990 |
| | Glendale, AZ 85318 |
| | |
---

Other DSC Applications
Medication Reminders
Call Reassurance
Latchkey Kids
Reminder Call Service
Emergency Broadcasting
Church Calls
School Calls