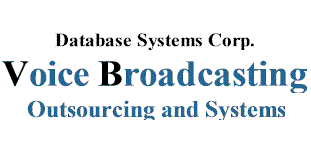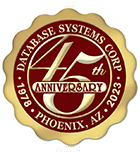 Send Voice Broadcast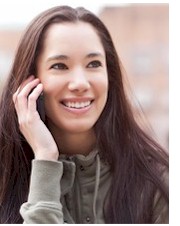 Since 1978, Database Systems Corp. (DSC) has been operating as a privately held corporation providing technology products and services. DSC has developed call center software and phone systems for businesses and community organizations. DSC provides automatic phone system solutions including call processing phone systems and outsourced calling services.
DSC is a leading supplier of both voice broadcasting phone systems and outsourced calling services. The DSC autodialing phones incorporate the latest processors from Intel and are managed using Windows operating systems. DSC also utilizes computer telephony components manufactured and supplied by Dialogic that control the phone functions.
Our voice broadcasting products include outsourced calling services, software development, and complete turnkey phone system solutions. Please feel free to contact us to receive any further information about these voice broadcast solutions.

Contact DSC to learn more about our voice broadcasting solutions and outsourcing services.
Register Online For Voice Broadcasting Service
DSC now provides an online signup for both non-profit and business organizations wishing to use our voice broadcasting outsourcing services. Signup is easy and can be completed in just minutes! Our competitive rates are affordable, even for the smallest calling campaign.

Use this form to register your organization or company. Once our online contract has been read and accepted and payment is received, you are ready to start your calling campaigns.

Both emergency and non-emergency voice broadcasting services can be provided by DSC.

To register online, click on the the online registration image or button on the right.


---
Customer Profile - ING DIRECT

"At ING DIRECT, we do things the direct way. We do business online, over the phone and by mail. Without the overhead and high operational costs of other banks, we can pass the savings onto our customers." - home.ingdirect.com

ING DIRECT utilizes voice broadcast outsourcing services at the Database Systems Corp. call center to send voice messages to both field sales force personnel and sales agents with important marketing and promotional information. ING DIRECT delivers information regarding upcoming sales seminars and events local to each sales agent using our voice broadcasting solutions.
---
Smartphone Voice Broadcasting
Now you can manage your voice broadcasting campaigns using your Android or iPhone smartphones. The following easy to use functions are available to smartphone users.
Login to your account
Select a list of phone numbers to call
Select saved recordings to broadcast
Record messages by calling our service
Start and Stop a voice broadcast
Monitor the voice broadcast in progress
The DSC smartphone application now lets you manage any number of voice broadcasts using simple phone commands. Contact DSC to learn more about this simple way to control your voice broadcasting and to obtain a copy of this smartphone application.
Voice Broadcast Solutions
Database Systems Corp. is one of the pioneers in the development of voice broadcasting technology. In the early 90's, DSC developed its own PC based phone dialer that evolved from a predictive dialer and added agentless dialing campaigns to its computer telephony software.
What Is Voice Broadcasting?
Voice broadcasting (also refered to as phone broadcasting or message broadcasting) is a modern communications technology that blasts a voice phone message to hundreds or even thousands of call recipients in a very short period of time. This technology is often used for community alerts and notifications or in business applications.
The DSC voice broadcast system manages phone lists and instructs the phone controller to dial a number. If the call is answered (either by an answering machine or an individual), a pre-recorded phone message is played. If the voice broadcast system detects a no answer condition or busy signal, the message can be rescheduled for delivery later that day or into the following day.

If an individual answers a voice broadcast call, an IVR program can be invoked presenting menu selections to the call recipient just like an inbound call. These types of campaigns are often referred to as outbound IVR programs.

DSC provides voice broadcasting solutions to many communities and private business organization. Here are the different types of DSC voice broadcasting products and services.
Voice Broadcasting Information
Database Systems Corp. provides the most comprehensive voice broadcast solutions in the industry. The following is information relating to these call processing solutions.
---
---
Contact Database Systems Corp.
Contact Us Today to learn more about our voice broadcast systems and services.



Other DSC Applications
Medication Reminders
Call Reassurance
Latchkey Kids
Reminder Call Service
Emergency Broadcasting
Church Calls
School Calls